Shavkat Mirziyoyev approved the state program for 2019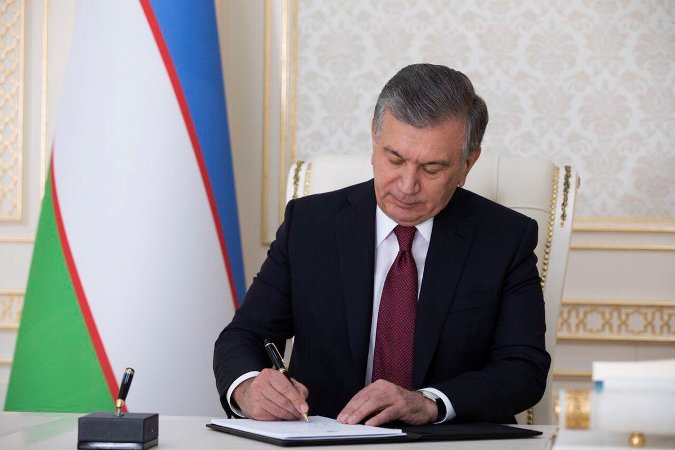 President of Uzbekistan Shavkat Mirziyoyev signed a decree "on the State program for the implementation of the Strategy of action in five priority areas of development of the Republic of Uzbekistan in 2017-2021 in the Year of active investment and social development".
The state program provides for the implementation of projects totaling 16.9 trillion soums and 8.1 billion dollars.
The Ministry of economy and industry together with The state Committee on investments, the Council of Ministers of the Republic of Karakalpakstan, the khokimiyats of regions and the city of Tashkent until June 1 was instructed to ensure the development of the Strategy of investment policy of the Republic of Uzbekistan for the medium term, providing priority directions for the priority attraction of investments taking into account the specifics of each region.
The Ministry of foreign Affairs, the Ministry of foreign trade, the State Committee on investments, together with other interested ministries and agencies, should make proposals within a week on specific measures aimed at further intensification and development of cooperation with foreign countries – priority partners of the Republic of Uzbekistan in the trade, economic, investment, cultural, humanitarian and political spheres, as well as in the field of security in 2019.
Until March 1, 2019, a draft decision of the President should be developed, providing for the improvement of mechanisms for attracting foreign direct investment, taking into account the introduction of modern forms and methods of stimulating and supporting the implementation of investment projects, primarily in priority sectors of the economy.