Editor in Chief
Alimov Anvar Valievich
Editor-in-chief of Pediatrics magazine Alimov Anvar Valievich. Was born on June 19, 1955 in the city of Tashkent. In 1978 he graduated from Central Asian Pediatric Medical Institute. Doctor of Medical Sciences, Professor.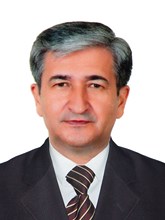 THE ASSISTANT TO THE EDITOR-IN-CHIEF

Akhmedova Dilorom Ilhamovna

d.m.n., the professor
THE RESPONSIBLE SECRETARY

Muratkhodjaeva Akida Valievna

d.м.n., the professor
Editor of Journal Editorial Board
Abduraxmonova Vasilya Rahimovna
The chief editor of the journal is Abdurahmanova Vasilya Rahimovna. Was born on April 19, 1965 in the city of Tashkent. In 1993 graduated TashPMI. Since 1996 has been working in editorial office.
Phone: 8- (371) 260-28-57
E-mail: vasilya1904@mail.ru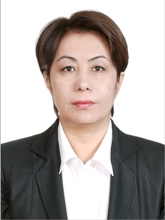 Editor
Nazarov Salohiddin Xusniddinovich
Editor of the editorial office of Nazarov Saloxiddin Khusniddinovich. Born in 1966 in Tashkent. In 1989 he graduated from TashMI. Candidate of medical sciences. Since 2002 has been working in editorial office. Tel: 3875121 E-mail: salohxusniddin@mail.ru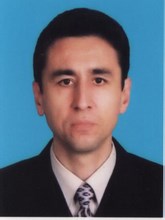 Editor
Guzacheva Nadya Islomovna
Editorial Editor Guzacheva Nadya Islamovna. Was born on September 10, 1949 in Tashkent. In 1973 graduated from Tashkent State Pedagogical Institute. He has been working in the editorial office since 2000. Tel: +998903713442