On 2nd and 3rd March 2017 at Tashkent State Agrarian University
On 2nd and 3rd March 2017 at Tashkent State Agrarian University organized the final plenary meeting in the framework of the project UZHELTH
On 2nd and 3rd March 2017 at Tashkent State Agrarian University organized the final plenary meeting in the framework of the project UZHELTH. On 1-2 March European partners and partners from Republic of Uzbekistan HEIs arrived in Tashkent.
Then on 2 March, at the plenary session held and discussed the presentations and implementations of training manuals and curricula developed under the project. Each group presented a preliminary plan to present their findings. The students participated in internship programs in European countries have also produced reports on the results of these trips. The conversation was held in the format of debates and discussions of topical issues in the end was the proposed plan of the final plenary meeting on 3 March.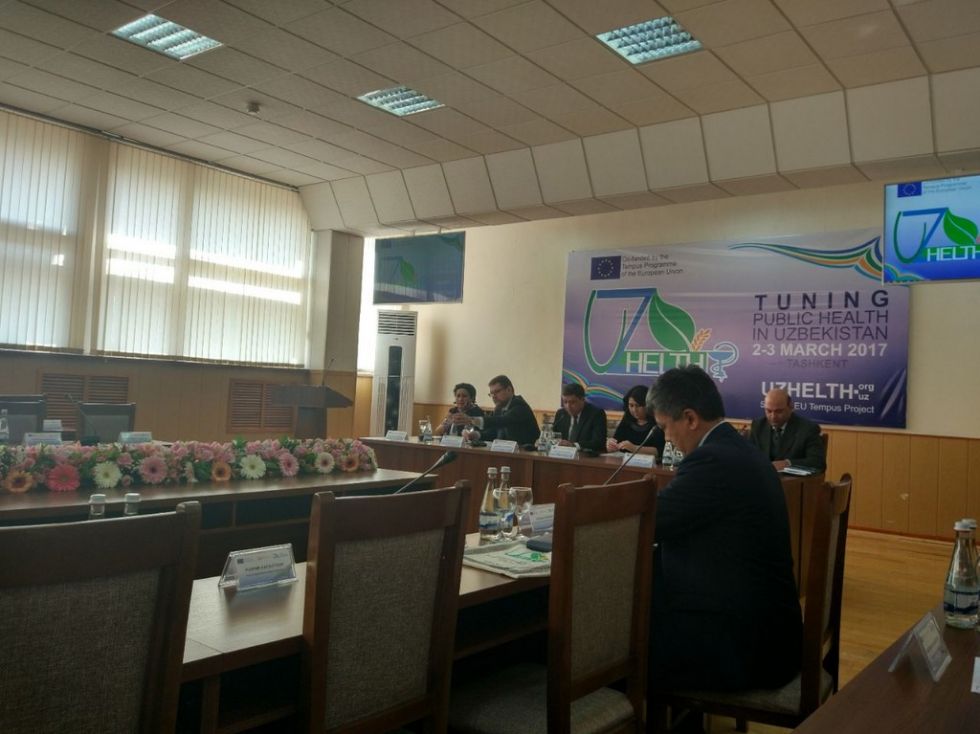 At the plenary meeting, on 3 March, was attended by representatives of all the universities of the Republic of Uzbekistan, as well as representatives of European universities being involved in this project. The plenary session was opened and welcomed all the guests, the rector of Tashkent state agrarian University Botirjon Suleymanov. The opening speech was made by the representative of the Ministry of Health of the Republic of Uzbekistan Gulnara Yusupalieva, Ambassador of the EU Delegation to Uzbekistan, Edward Stiprais, coordinator of the National Office Erasmus+ in Uzbekistan Aziza Abdurakhmanova, coordinator of the project Alexandra Guidi. After the welcome speech by the representatives of each subject area group were presented the results of studies and practical experience undertaken by the universities partners within the team for each of the four directions.
The representatives of the four subject area groups such as ecology, veterinary science, agriculture and human medicine, reported on the drafting stages of basic and specific key competences for professionals in each of the areas, stages of research, the groups of respondents who participated in the research, obtained results and practical achievements. Mehriniso Rakhmatova, presented the results of research in the field of ecology, Shavkat Hasanov represented the veterinary, Sanjar Adilov – the agricultural sector and Guzal Mamedova presented the results of team work in medicine.
Students who participated in internship programs organized in the framework of the project UZHELTH were presented reports on the results of the knowledge and practical skills, as well as their implementation and contribution to practical activities of the University.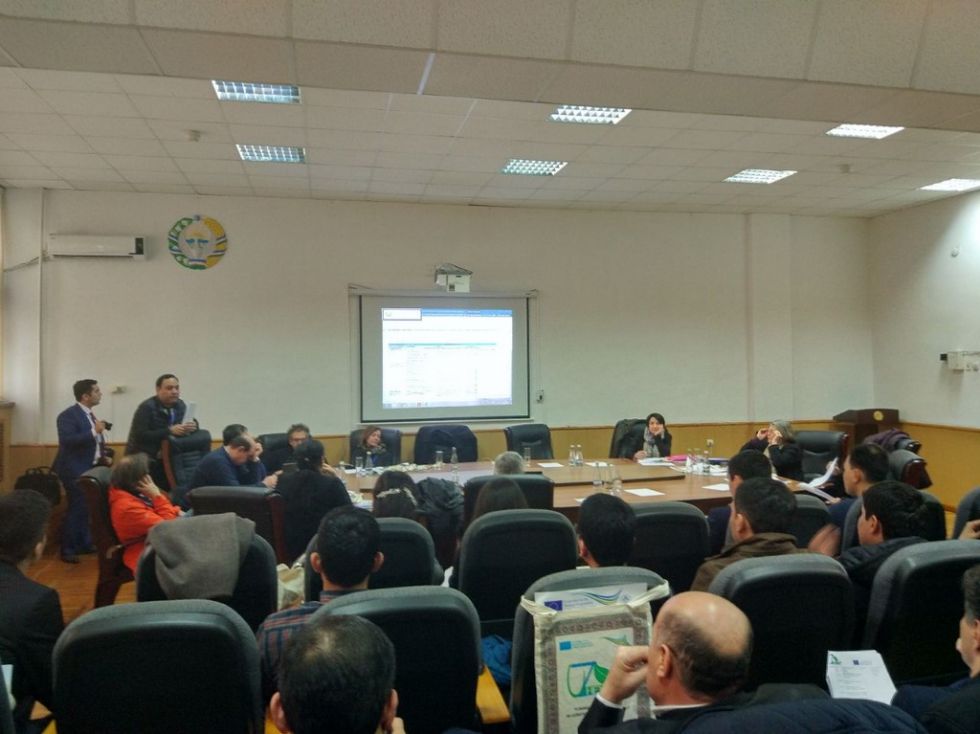 Summed up the results of the project a representative from the Tashkent Pediatric Medical Institute Igor Vikhrov, then resumed working meeting of partners to discuss the responsible for associated documentation and reporting of project activities and agreements on translation and publication of the results from the representatives of ministries and agencies, web site development and so on.