The President congratulated teachers and mentors!
The President congratulated teachers and mentors!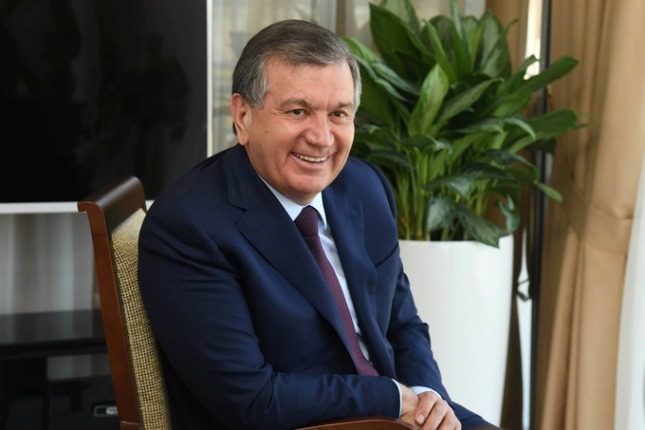 The President of Uzbekistan Shavkat Mirziyoev congratulated the teachers and mentors of the country with their professional holiday, celebrated on 1 October.
"Noting widely in our country this auspicious day, we remember our home school, caring teachers who opened us the way to knowledge and teaching is good. You dear to our hearts the people who are an example for us, embodying the best human qualities, we extend our warmest, heartfelt wishes and bow down with a sense of irredeemable debt," - said in greeting.
"In the words of our great poet and thinker Alisher Navoi, treasures of the world is not enough to fully pay for your noble work", -said the President.
"Today, when our country is at a new stage of reforms, in line with the Strategy of actions in five priority directions of development of the Republic of Uzbekistan in the years 2017-2021 in all spheres is undergoing extensive transformation. Of course, the success of these reforms, finding us worthy of a place among the modern industrialized countries are primarily associated with the development of science, education, our competitiveness in these areas," -said the head of state.
He recalled that last year it was made in ' 74 of the decree, decisions and orders of the President and Cabinet of Ministers concerning development of education and training. The country has moved to 11-year secondary education, conducted optimization of the system of academic lyceums and professional colleges are created 5 new universities and branches of universities, open evening and correspondence departments in 12 directions at 16 universities, expanding the network of preschool educational institutions and the system of private educational services
Shavkat Mirziyoev admitted: "there is an urgent task to strengthen the material-technical base of educational institutions, retraining of teachers, teaching staff, strengthening scientific and pedagogical cooperation with leading foreign educational centers, introduction in educational process of modern educational and information technologies, new teaching methods". "We will make every effort to implement these important tasks," he said.
The head of state touched upon the issue of resistance "against such disturbing all of humanity to the threats of terrorism and extremism": "Today it is already impossible to be limited only to deal with their consequences, the main goal becomes the eradication of the root causes of these threats, the education of youth in the spirit of the high ideals of humanism".
"Uzbekistan is in favour of this approach to solving the most important problems of our time," the President said, reminding that this position, repeatedly voiced at international summits, including at the 72nd session of the General Assembly of the UN, where the Republic has the initiative of "Educating against ignorance and violence."
Shavkat Mirziyoev assured that decent of stimulation of work of teachers and mentors will always be the center of attention of the state and society to achieve important goals "build a new, free and prosperous life, further development of our native Uzbekistan."