President Shavkat Mirziyoyev congratulated the people of Uzbekistan on the New year.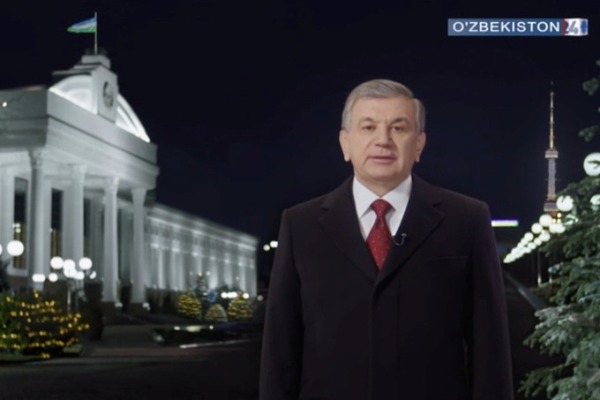 Dear compatriots! Dear friends!
In these exciting moments, our native Uzbekistan is entering a new year-2019. I heartily congratulate you-all the multinational people of our country on the New year! I wish you all peace and prosperity, health and family happiness!
Dear compatriots! In 2018, thanks to the dedicated work of our people, a lot of work was done in all spheres. New enterprises have been created, houses, roads and bridges have been built. Health, education, culture and sports facilities have been built.
We have taken new, historic steps to further strengthen friendship and cooperation with foreign countries, primarily with our neighbours, and to enhance Uzbekistan's authority in the international arena. Today, every person and family, every labor collective by their own example feel the results of these reforms. Most importantly, people's confidence in the future is growing. In short, 2018 was a year of great changes and left a bright trace in the history of our country. Therefore, we see him off with a sense of gratitude and satisfaction.
Dear friends! We called 2019 the year of active investments and social development. An active investment policy will open up new opportunities for the country. And social development will serve to further improve the level and quality of life. In the new year, we will continue to strengthen peace and tranquility, interethnic and civil harmony in society. We will continue to work to expand dialogue with the people. We will take effective measures to support entrepreneurship and private property. The most important task for us will remain the further improvement of our country. We will strengthen efforts to improve the welfare of the population, social protection of low-income families and all those who need support. Our focus will continue to be on caring for our respected veterans, women and young people. On this wonderful evening, we congratulate all countries and peoples, our foreign friends and partners with the best wishes.
Dear compatriots! May all our good dreams and hopes come true in the New year! Let our children and grandchildren be happy! May peace and prosperity always reign in our country! Happy New year to you, my dear!