The President of Uzbekistan Shavkat Mirziyoev has congratulated the people of the country a happy New year.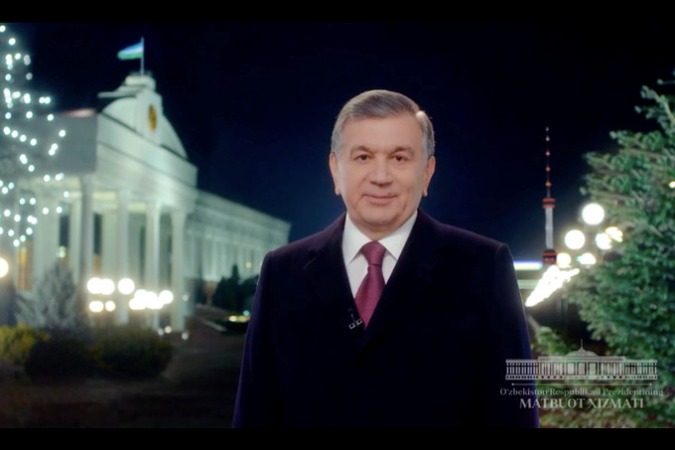 "I heartily congratulate all of you, our respected fathers and mothers, dear women, our youth, the whole multinational people of Uzbekistan with this wonderful holiday. I wish you all good health, peace and prosperity", - said the head of state in his congratulatory message.
"We have entered a new stage of our dynamic development. A Year of dialogue with the people and interests of the person we used all opportunities to achieve our highest goals. Thanks to the selfless work of our people in the outgoing year despite some problems and difficulties, became the country's generally successful", -said the President.
"The most important thing is changing the attitude of the state towards the citizen. The main principle of life is to serve the people. All this is reflected in people's daily life. Growing confidence in the future", - said Shavkat Mirziyoev.
Noting that 2017 was fruitful and the foreign policy of Uzbekistan, especially in relations with neighboring countries, the President congratulated with the New year the peoples of countries near and far abroad.
"We called the new, 2018 Year of active support entrepreneurship, innovative ideas and technologies, - continued the head of the country. - Today, when we build our future, we should focus on those priorities. This is the right way, especially in the current environment of intensified competition on the international arena."
"We have every reason to believe that 2018 will be crucial in the development of Uzbekistan", - he stressed.
"In the new year special significance for us, as before, will have to further increase the level and quality of life, real income of all strata of the population. Our main objective will remain the strengthening of the country's climate of peace and stability, interethnic and civil consent. We will pay special attention to expanding ties with our compatriots abroad", - said Shavkat Mirziyoev