The President congratulated the people of Uzbekistan with Navruz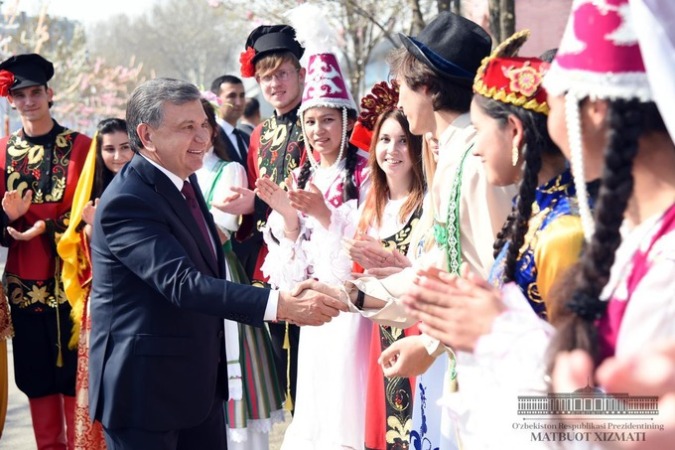 Navruz is a beautiful and kind holiday that awakens the highest feelings in a person. Therefore, he became a favorite holiday for all compatriots, Shavkat Mirziyoyev said.
President Shavkat Mirziyoyev congratulated the people of Uzbekistan on the holiday Navruz, which is celebrated in the country on March 21.
"The wonderful holiday Navruz, a symbol of spring and renewal, is coming to the beautiful land of native Uzbekistan. I sincerely congratulate you, dear mothers and fathers, dear sisters, beloved children, and all our people on this wonderful holiday and Happy new year on the Eastern calendar. On these radiant days, filling our hearts with joy and joy, I wish you all health and happiness, prosperity and prosperity in your homes," the head of state said in his congratulatory message.
"The higher values that form the basis of Navruz philosophy - humanism and kindness, justice and tolerance, real concern for the welfare of the people - are the criteria of our activity today," he said.
"We set ourselves the most important goal-that our mothers and children, compatriots, all our people have always lived in peace and tranquility, so that our lives become even more prosperous. Then, as the great poet and thinker Alisher Navoi said, every day will be like Navruz, " Shavkat Mirziyoyev said.
He recalled that in recent years, according to the UN decision, Navruz is widely celebrated on an international scale, which "testifies to the noble essence, the great social and cultural significance of this holiday."
"Indeed, this amazingly beautiful and kind holiday awakens in a person the best, high feelings. That is why Navruz has become a favorite and expensive holiday for all our compatriots, regardless of their nationality, language and religion," the head of the country said.