The 90th anniversary of Chingiz Aitmatov will be widely celebrated in Uzbekistan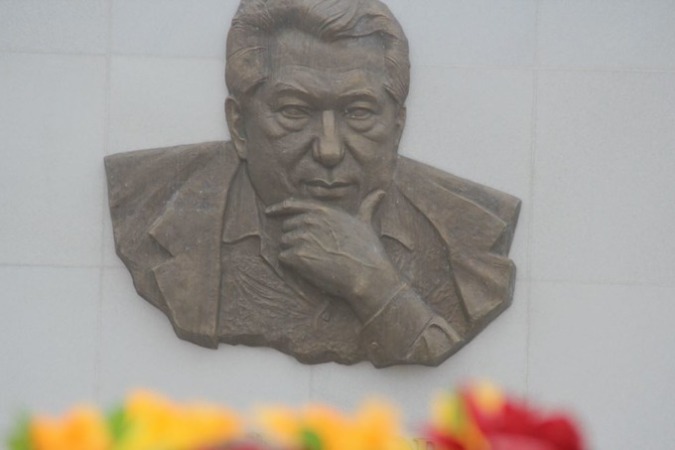 President Shavkat Mirziyoyev, by a decree of April 2, approved measures to widely celebrate in Uzbekistan the 90th anniversary of the birth of the great writer and public figure Chingiz Aitmatov (1928-2008).
"The great writer and public figure Chingiz Aitmatov is an outstanding personality, pride not only of Kyrgyz, but also of all Turkic peoples, including the people of Uzbekistan, whose great friend he was," the document says.
"The multifaceted activities of Chingiz Aitmatov were devoted to the preservation of peace and tranquility in our region, its future and prosperity, strengthening friendship and harmony between our peoples, to protect them from any conflicts and contradictions," the resolution notes.
"The public of Uzbekistan will always remember with gratitude how Chingiz Aitmatov, who had a keen sense of justice, courageously defended the honor and dignity of our people from high stands during the political campaigns organized in the 80s of the last century by the former Center known as "Uzbek business" or "cotton business". As a sign of great respect for him the people of Uzbekistan, he was awarded the order "Dustlik" and "Buyuk hizmatlari uchun". His friendship and creative collaboration with well-known representatives of Uzbek literature and art serve as an example for our young writers," the document says.
"Today, when a new stage has begun in the history of Uzbek-Kyrgyz relations, the artistic heritage of Chingiz Aitmatov becomes even more important for our peoples. Works of the writer, imbued with the ideas of humanism and kindness, serving to strengthen national and universal values, mutual respect and harmony between different peoples, published in our country millions of copies. In the national University of Uzbekistan organized a permanent exhibition "Chingiz Aitmatov and Uzbekistan", - noted in the resolution.
In accordance with the document, in celebration of the milestone dates it is planned to publish a book of memoirs "Chingiz Aitmatov and Uzbekistan", to create a documentary film about the life and work of the writer, as well as to make a new show and make a feature film based on his works.
One of the Central streets of Tashkent in order to perpetuate the memory of Chingiz Aitmatov will be given his name. A bust of the writer will be installed in the school № 33 of Parkent district of Tashkent region.
It is planned to hold a scientific conference "Chingiz Aitmatov and Uzbek literature", thematic meetings and literary evenings in schools, universities, military units and labor collectives with the participation of famous poets, writers and scientists.
In the second decade of December, the Uzbek national academic drama theater will host a creative evening dedicated to the memory of the outstanding writer.