The state program "Youth - our future" was adopted»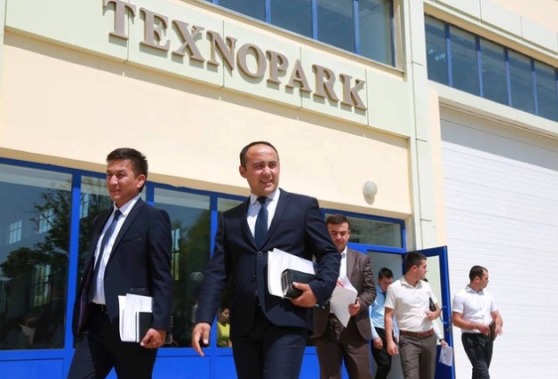 The President approved the state program "Yoshlar-kelajagimiz". It is aimed at supporting youth business initiatives.
The state program "Yoshlar - kelajagimiz" ("Youth is our future") was approved by the decree of the President of Uzbekistan Shavkat Mirziyoyev on June 27.
It focuses on youth employment through the promotion of and support for youth business initiatives, startups, ideas and projects, training unemployed youth in demand occupations and business skills, and increase their socio-economic activity in General.
The programme has already been launched in Kuyichirchik district of Tashkent region and the Chilanzar district of Tashkent. From 1 July, it will be deployed in all regions and cities of the country.
The "Yoshlar - kelajagimiz" Foundation is being established to Finance the activities of the program under the youth Union of Uzbekistan. Its funds will be used for allocation through banks of preferential loans and property for leasing at a rate of 7% per annum for youth business initiatives, issuing guarantees for loans (up to 50% of the loan amount), participation in projects at a rate of no more than 50% of their value (with the subsequent implementation of the Fund's share within five years).
Households with unemployed young people will be able to purchase up to 20 pieces of poultry and rabbits, 5 heads of small and 2 heads of cattle at the expense of the Fund, with the return of their value within the specified period. They will be assisted in the cultivation of poultry and animals and subsequent implementation.
On the terms of public-private partnership, it is planned to build coworking centers "Yosh tadbirkorlar" ("Young entrepreneurs") for preferential rental of premises, office equipment and consumables, Internet access and other assistance, including the development of business plans, consulting, legal, accounting and other services, the organization of forums, workshops and seminars. "Yoshlar mehnat guzari" complexes will be created in the labor-surplus areas to create commercial and small production sites.
A national Commission for the development of youth entrepreneurship has been established, in the regions and cities of the country, commissions for the development of youth entrepreneurship will be formed, headed by Deputy khokims for youth policy, social development and spiritual and educational work.